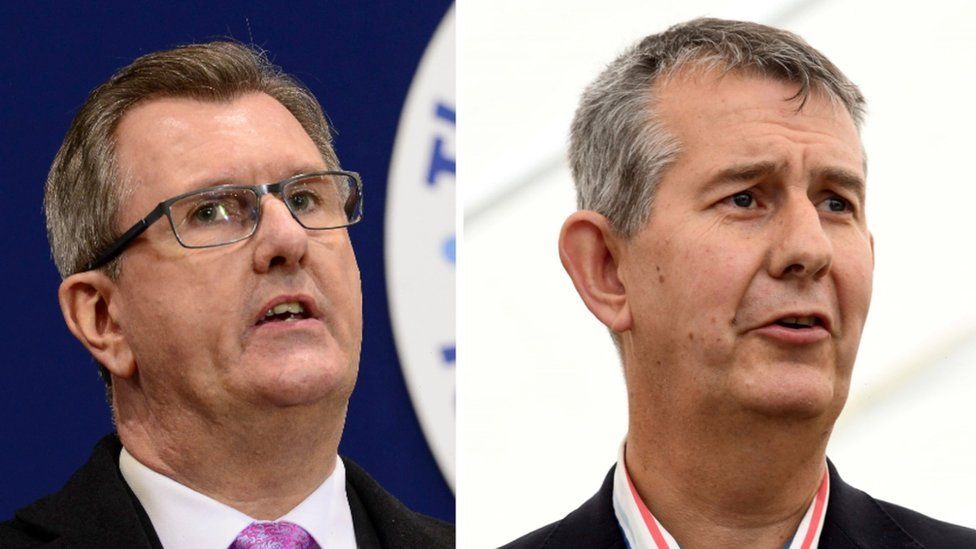 Democratic Unionist Party (DUP) officers are to meet on Tuesday to discuss the procedure and timetable for the election of a new party leader.
Stormont Agriculture Minister Edwin Poots and MP Sir Jeffrey Donaldson are bidding to succeed Arlene Foster.
It is the first leadership contest in the party's 50-year history.
Mrs Foster is stepping down as party leader on 28 May and resigning as first minister of Northern Ireland at the end of June.
The DUP's team of officers must allow at least seven days from when they meet when deciding a date for the election.
Contenders claim 'significant support'
Several senior DUP Stormont assembly members and the MP Paul Girvan have declared their support for Mr Poots.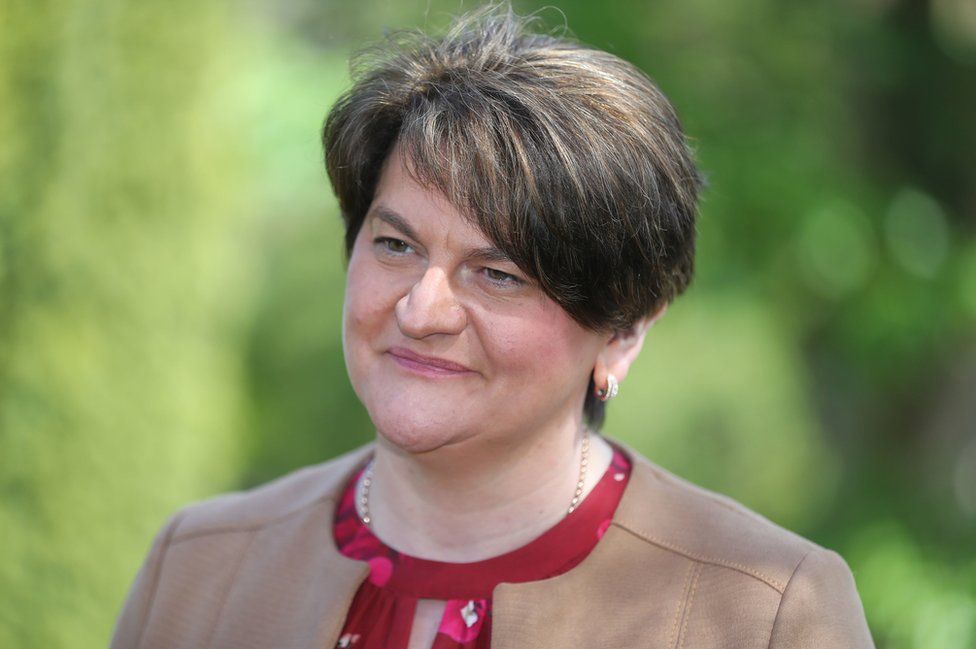 Sir Jeffrey, the MP for Lagan Valley, has the backing of MPs Gavin Robinson and Jim Shannon as well as Education Minister Peter Weir and Junior Minister Gordon Lyons.
Campaigners for both contenders claim their candidate has significant support within the party ranks.

One person who is very central to all this told me that they thought the likely date for a poll is next Wednesday.
I don't think it's in the DUP's interest to keep this going too long.
There's not a very large electorate to persuade – 35 people, or 36 if Jim Wells is included, he does not currently have the DUP whip at Stormont.
I do believe it's a genuine contest – Edwin Poots' team was more or less claiming victory at the weekend, saying they had endorsements from the majority of MLAs and MPs and they may well be right.
But we're also getting similar claims from the other camp, maybe not quite as bullish as that, but Jeffrey Donaldson wouldn't be in this if he didn't think he could win.
The one thing that this contest is doing is it's reopening old sores and it's caused a real debate within unionism, which I think it had to have.
The DUP group at Stormont has its first weekly meeting since the fall of Arlene Foster today. One person told me it could be a silent movie.

In order to become party leader, a candidate must secure the support of at least 18 of the party's assembly members and MPs.
She had led the party since December 2015 and was appointed first minister of Northern Ireland the following month.
BBC News NI understands she will sever her ties with the DUP when she stands down as first minister, with sources close to her saying she thinks it is no longer the party she joined.